Complimentary Consultations
30+ Years of Luxury Architectural Interior Design
International and Los Angeles Based Architectural Design Services
Whether you are in Southern California or the south of France, dRichards Interiors provides custom, affordable interior services that complement every aspect of your life and home. dRichards Interiors is known for their contemporary interior design from coast to coast, as well as internationally. We are not limited by zip code, but instead have ventured off to create and share beauty in China, England, France, and Mexico. We believe exceptional architectural design and décor should be something shared and offered worldwide.
Design of all styles not just one style
dRichards Interiors was founded by internationally recognized Interior Designer, Denise Richards. After more than 40 years of hands on experience in the design field, Denise knows exactly how to create influential work through interior design.
She is known for her craftsmanship and expertise in architectural design, a discipline which is defined by skillfully enhancing and completing the architect's vision on the interiors. This includes the selection and specification of finishing materials and details, as well as space plans and even the re-configuration of certain areas. Denise's work appeared in several well-known publications including the Los Angeles Times, Metropolitan Home, Designer's West, Spaces Magazine, and Luxury Life & Style to name a few.
Interior Design Services
We make your Visions comes to Life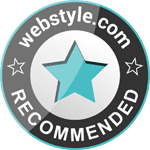 Click here to review us
Let us know how we're doing!