Complimentary Consultations
30+ Years of Luxury Architectural Interior Design
International and Los Angeles Based Architectural Design Services
Whether you are in Southern California or the south of France, dRichards Interiors provides custom, affordable interior services that complement every aspect of your life and home. dRichards Interiors is known for their contemporary interior design from coast to coast, as well as internationally. We are not limited by zip code, but instead have ventured off to create and share beauty in China, England, France, and Mexico. We believe exceptional architectural design and décor should be something shared and offered worldwide.
We've worked with dRichards Interiors over the past 10 years. We started with the family, living, and dining areas, then expanded to a complete remodel of the kitchen. We are so glad we did.
Our living spaces are a work of art. It is a pleasure to work with dRichards Interiors design team, especially Gloria and Janis.
- Kim and David
With my busy work schedule, I barely have time to shop for food, let alone home accessories. The dRichards Interiors team stepped in and did it all. My project ran smoothly without any added stress!
- Mike
We had met with several interior designers who seemed a little overbearing an were just not the right fit. The team at dRichards Interiors was the complete opposite. They made this complicated project fun and simple with amazing design options. We love our new office!
- Whitney, IPC The Hospitalist Company
The team at dRichards Interiors spent time understanding how we live and then blended our thoughts and style into the finished product. They always came up with ways to enhance the project, communicating about every detail.
- Rich and Camille
Throughout the design process, I found the team at dRichards Interiors to be thoughtful and respectful of my ideas and concerns, listening carefully and offering insightful suggestions. They simplified a complex job.
- Stephanie
When I bought my dream house, dRichards Interiors helped me transform a 'nice house' into a 'great house.' The team's innate ability to understand my style needs and preferences was uncanny.
- Albert
Design of all styles not just one style
dRichards Interiors was founded by internationally recognized Interior Designer, Denise Richards. After more than 40 years of hands on experience in the design field, Denise knows exactly how to create influential work through interior design.
She is known for her craftsmanship and expertise in architectural design, a discipline which is defined by skillfully enhancing and completing the architect's vision on the interiors. This includes the selection and specification of finishing materials and details, as well as space plans and even the re-configuration of certain areas. Denise's work appeared in several well-known publications including the Los Angeles Times, Metropolitan Home, Designer's West, Spaces Magazine, and Luxury Life & Style to name a few.
Interior Design Services
We make your Visions comes to Life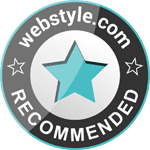 Click here to review us
Let us know how we're doing!